Educator Resources Collage 2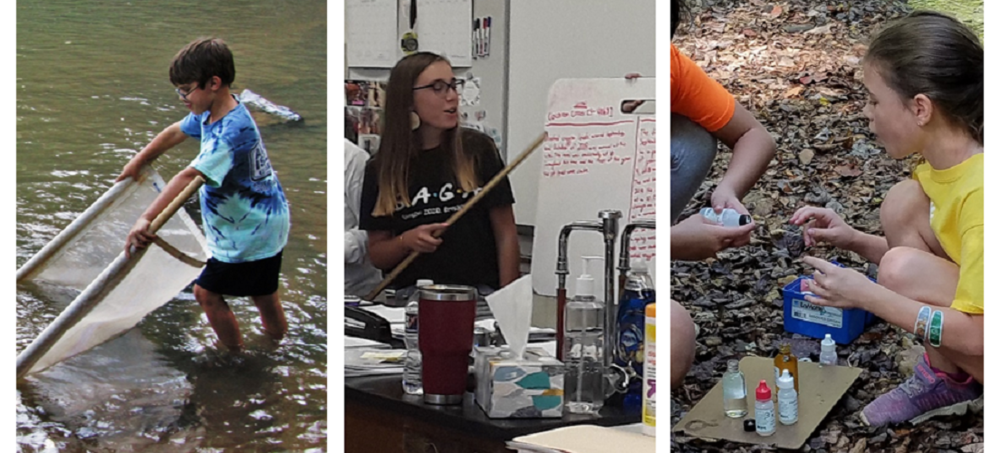 Environmental Education Organizations 
Environmental Education Organizations
Materials and Resources 
Materials and Resources
Enviroscape Interactive Watershed Models

Enviroscapes are portable, interactive watershed models that demonstrate water pollution concepts and how they can be prevented. They can be rented from the EPD Outreach Unit (that's us!) for classrooms, scout troops, outreach events, and much more!

Click here for a video demo of the Non-Point Source Enviroscape model.

Email for details on how to rent an Enviroscape for your classroom or event.

Getting Little Feet WET Guide

You're the Solution to Water Pollution Presentation

This PowerPoint presentation discusses everyday actions we can take to limit our contribution to nonpoint source pollution.

Adopt-A-Stream Jr. Georgia Frogs Session

Macroinvertebrates.org Educational Materials

Handouts, worksheets and activities for educators, teachers and trainers to support aquatic macroinvertebrate identification, engagement and learning!

Discover Water Online Activities

Interactive activities about water topics including water cycle, ocean, fresh water, watersheds, water conservation and protection, and much more! Created by the Project WET Foundation. 

USGS Resources for Teachers

Tap into over 140 years of USGS research in the natural sciences in the form of lesson plans and activities, maps, podcasts, online lectures, videos and animations, and much more. Browse thousands of ideas for using these resources in elementary, secondary, university, and informal education settings.

USGS Water Education Posters

These posters present nine different water-related topics drawn in a unique and creative cartoon format. These downloadable posters include additional information and activities appropriate for students in elementary and middle school.

River Runner

Watch the path of a raindrop from anywhere in the contiguous United States!

Adopt-A-Stream Workshop Presentations

These presentations include all of the information on how to monitor with Georgia Adopt-A-Stream, as well as additional background information on water quality issues in Georgia.