Confluence Sponsorship and Donations
Sponsors and donors help to support our volunteer awards, travel stipends, student scholarships, silent auction and reduced registration costs. Sponsors have the opportunity to choose between four levels of support and receive recognition on the conference website*, program, and in our quarterly newsletter, as well as exhibitor space and free registration to the conference.
If you are interested in being a sponsor or making a donation, please view the Sponsor & Donation form and contact Adopt-A-Stream for more information.
Con23 Sponsors Poster_03.07.2023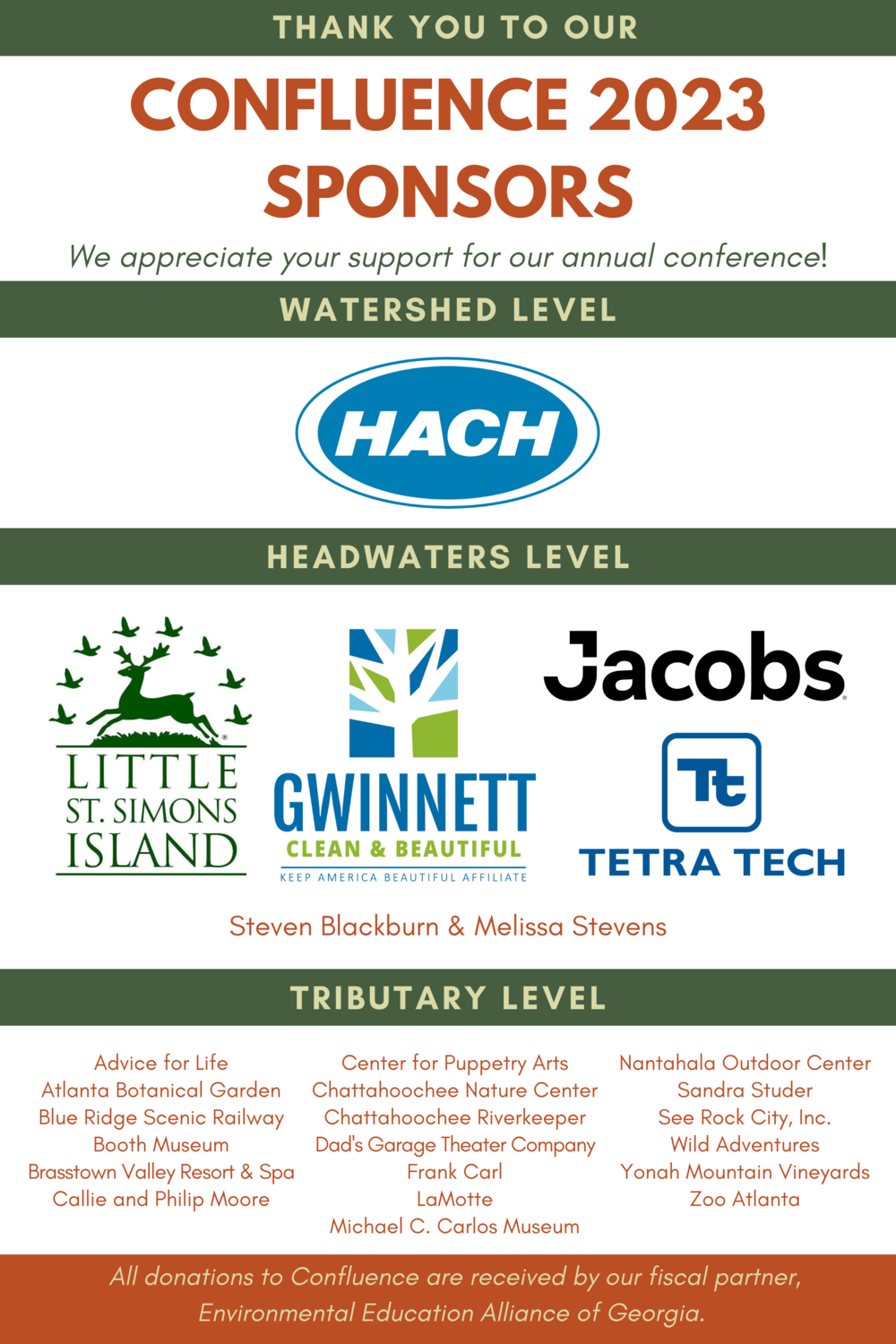 Learn More About Our Amazing Sponsors! 
Watershed Level
Headwaters Level
Tributary Level
Sponsorship Info
*Sponsor logos are uploaded to the website starting January 1st of the year to which the donation is contributing, and all logos are removed January 1st of the following year.